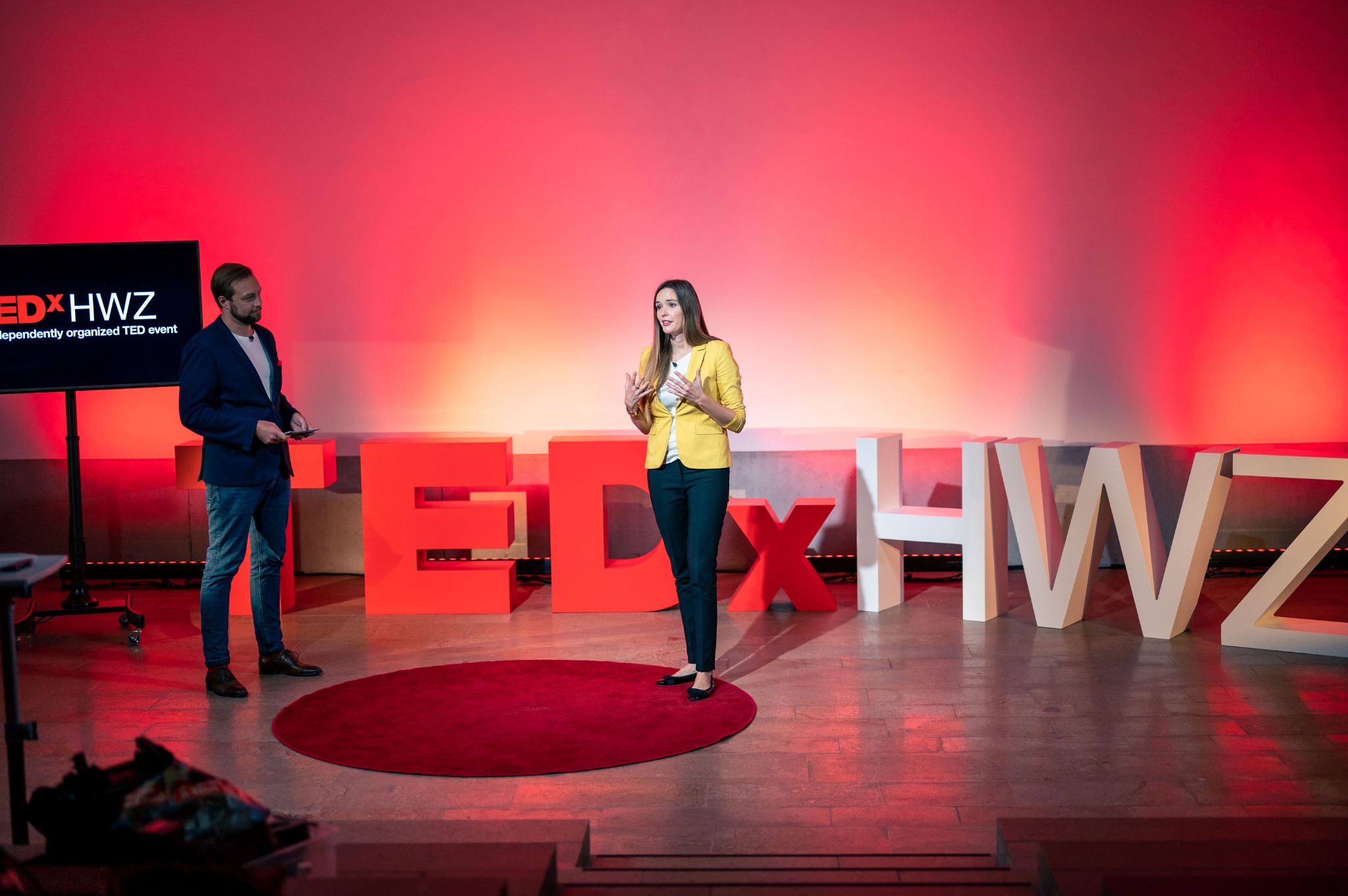 TEDxHWZ – The Future World
On Saturday, November 21, 2020, the first ever TEDxHWZ event took place – entirely virtually. With the theme "The Future World", top speakers delighted and inspired the audience with their performances. Over 300 participants took part in the online event.
In keeping with the spirit of digital leadership, the pioneering class of the Executive MBA of the same name held the first TEDxHWZ as a digital event. In this online version, the audience benefited from numerous innovative and interesting discussion topics, as well as the opportunity to interactively exchange ideas with participants as well as speakers – and also to network.
The 300+ participants of the event joined not only from Switzerland, but also from countries like India, USA or Poland.
The organizing team draws a positive conclusion of the first TEDxHWZ implementation. As the Associate Dean of Studies I am incredibly proud of the class and the TEDxHWZ module leader Urs Bucher. The organizational as well as technical challenges were excellently mastered on all sides. It was a truly successful premiere filled with surprise, enthusiasm and inspiration.
The first event laid also the foundation for all future TEDxHWZ events. Together with fellow initiators Manuel P. Nappo and Urs Bucher, I am excited to bring back TEDxHWZ also within our upcoming EMBA Digital Leadership class that begins in February 2021.
This article first appeared on the HWZ website. More about the EMBA Digital Leadership at https://fh-hwz.ch/english/product/executive-mba-digital-leadership/