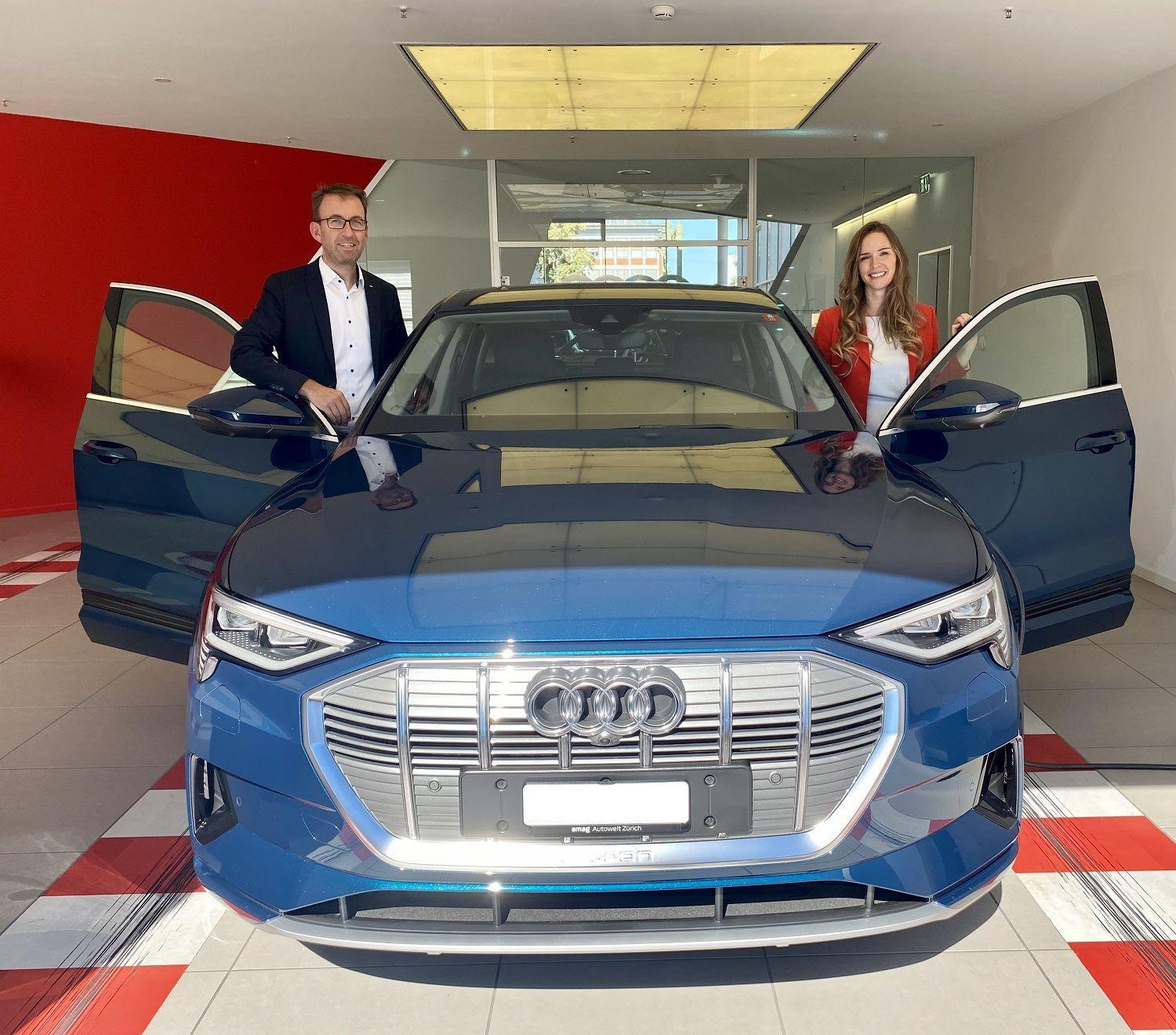 Driving forward e-mobility in Switzerland together with Audi
As part of a new brand ambassador partnership with Audi Switzerland, I've been driving an Audi e-tron Sportback since September 2020. With its all-wheel drive and a reach of 446 kilometers on a single battery charge I can now get to board meetings, conferences and client meetings in a fully electric, comfortable and climate-conscious manner. My verdict: I absolutely love it!
Digitization, innovation and sustainability are driving significant change in the automotive industry – topics I am passionate about in my day-to-day work and now also experience whenever I drive my Audi e-tron. According to a recent study by the Touring Club Switzerland (TCS) Switzerland is "ready for take-off" when it comes to e-mobility. A survey they carried out showed that the majority of the Swiss population (53%) consider it likely that they will drive an electric car in the future. Whilst almost every tenth person wants to buy an electric car within the next three years (9%), less than half of those surveyed (44%) expect it to take longer. A clear majority of the population (66%) also feels well-informed about the topic thus showing that e-mobility is already an established concept in the minds of the Swiss population.
Once you drive electrically, you don't go back. My ride in the Audi e-tron Sportback is so smooth, I can't imagine using a gasoline car regularly anymore. I'm ever more convinced the future of mobility is electric and digital, and I am excited to collaborate with Audi to help drive this future forward in Switzerland.